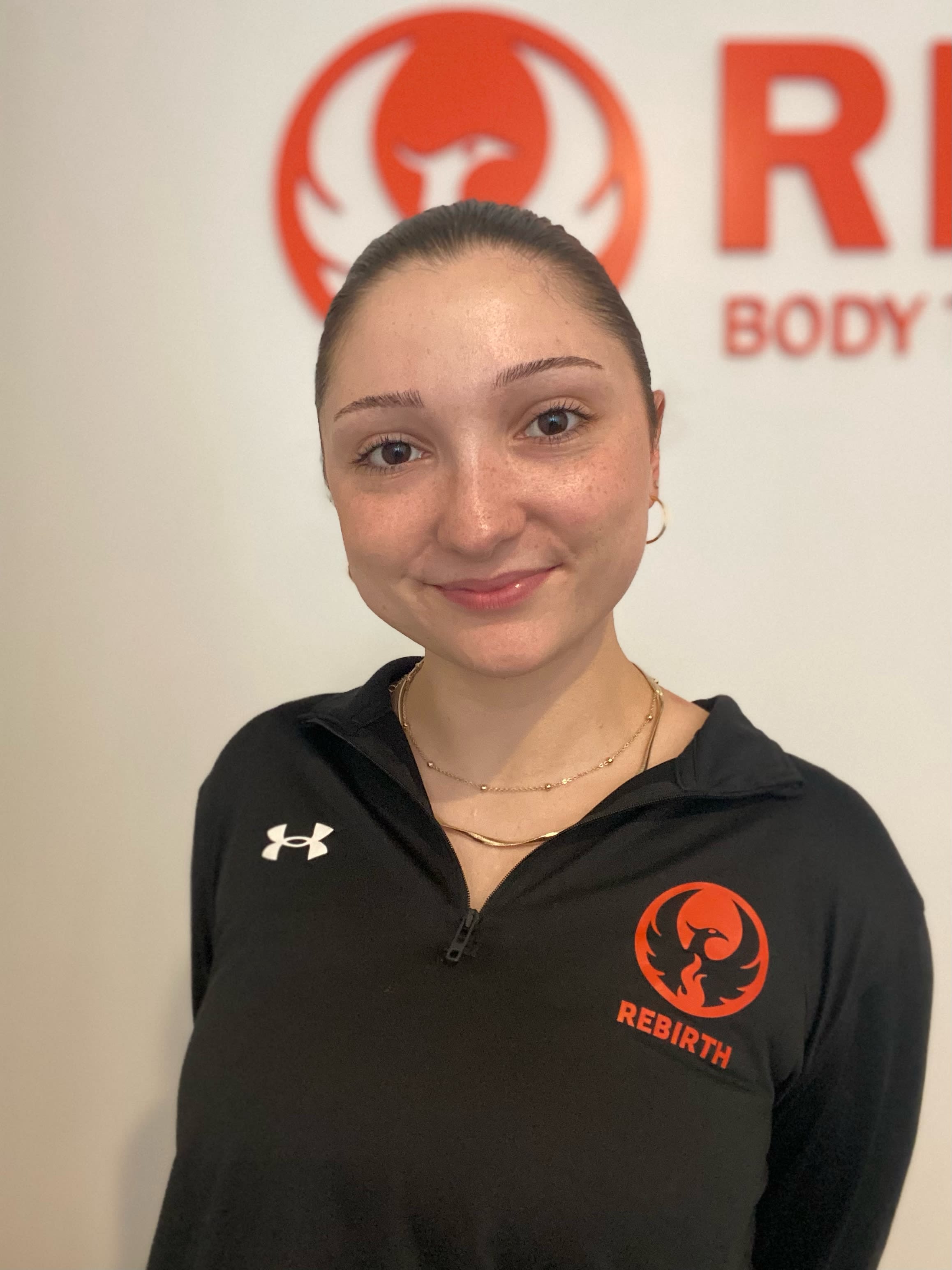 Meghan
My journey as a personal trainer began in college, but my relationship with diet, exercise, and body image began long before I knew anything about strength training. I grew up feeling uncomfortable in my own body, dreading gym class, and picking apart my reflection in the mirror.
After years of struggling with body image, restrictive diets, and workout plans I couldn't stick to, I knew there had to be a different way.
I researched strength training and evidence-based nutrition, and shifted my perspective to prioritize body composition over a numeric body weight scale for validation.
After spending years transforming my own relationship with health and fitness, I knew I had a true passion for helping others get out of that same place.
As your coach, it matters to me that your experience with health and fitness is a positive and fulfilling one. I want to see you succeed in your goals both in the gym and outside of it. When we begin this journey together, you're in the driver's seat -- I'm here to be your friend and co-pilot to help guide you along the way.
I pride myself in my dedication to making diet and exercise feel accessible.
I am here to meet you where you're at and take things at your pace. We will work together to identify and overcome the obstacles that have held you back from reaching your goals in the past. Let's break the cycle.
Understanding the how, the what and why of nutrition, habit change, proper training techniques, and the like are equally important tools in getting great results and making lifelong change. I have a high standard for what my clients do during their training sessions with me.
I'm not afraid to push clients and am very confident in my ability to continually progress and challenge my clients in safe and creative ways.